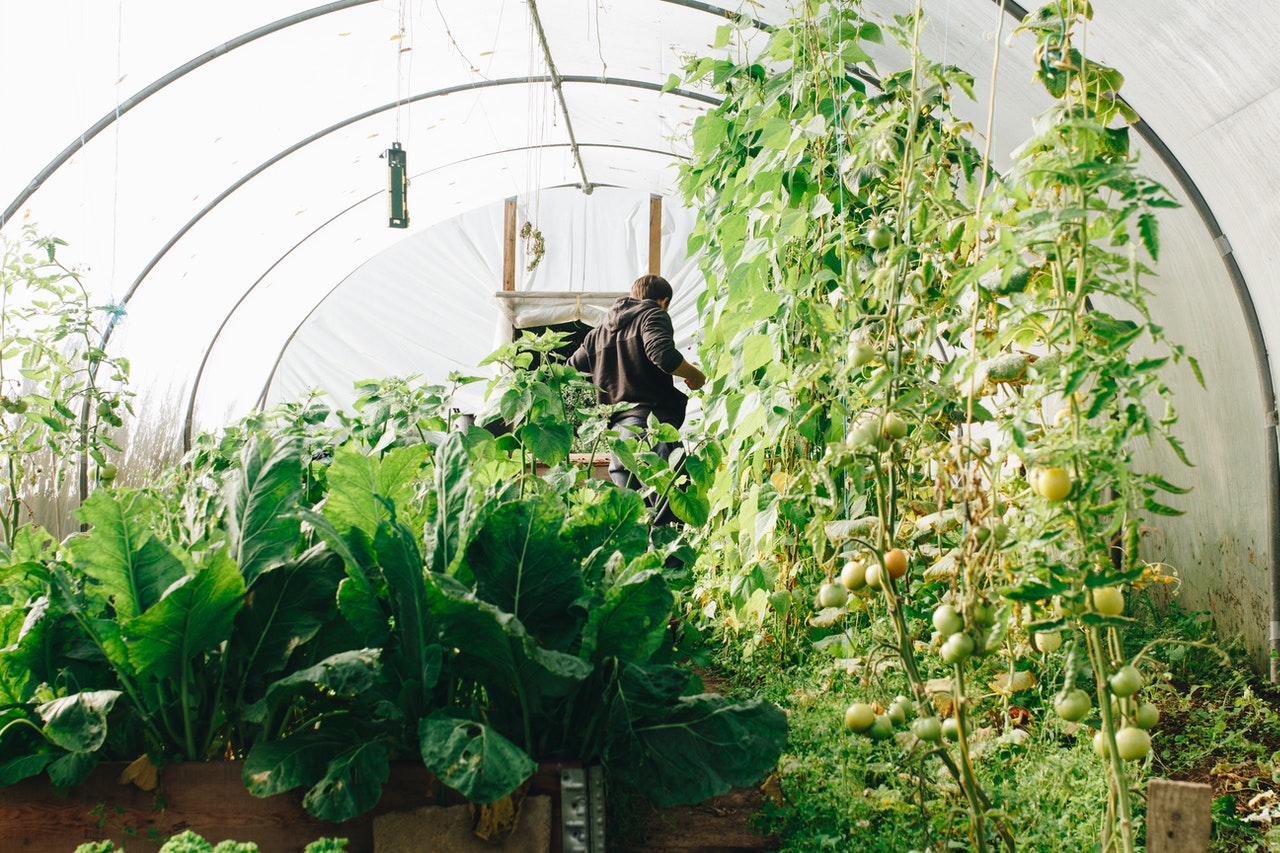 Have you got a garden on your own? Do you want to grow your own veggies or plants?Are you wondering how will they thrive durning colder months? Well if so you are in the right place to find it all out.
Durning cold months you may be wondering how it is possible to save those delicate plants from the frost and there is a way to make it work! All you gotta do is to think a little bit outside the box.
Enjoy reading the article and find out what the cold frame is!

What is a cold frame greenhouse?
Haven't heard before of a cold frame greenhouse? Well if so ten here comes the explanation. Cold frame is an outdoor clear structure and it is protecting plants. Cold frame unlike the traditional greenhouse depends on the sun's warmth to create good and safe microclimate for your garden. Cold frame greenhouse protects plants from cold temperature and wind.
Most of the cold frame greenhouses are large and are used for commercial growth, however it is very possible to find a small cold frame greenhouse.
How cold frames are used?
Cold frames are mostly used just few weeks before first frost date and keeps going on until a few weeks after last frost date.
Cold frame is a great help for growers to help them protect plants but also protect them from losses due to unexpected weather conditions.
How to make cold frames?
Cold frames are unheated and their protection for plants comes from solar energy which is stored in the structure and the soil durning the day. There are 3 parts of cold frame from which it is typically built from:
top – a light cover something like glass, plexiglass or greenhouse plastic,
sides – any kind of materials which will be used as supportive structure for the cover,
bottom – most people are just using soil however if you decide on creating a base for your cold frame you should make sure if it allows water to drain.
What can be grown in a cold frame? – growing season
If you were wondering what you can grow in a cold frame the answer is a large variety of crops. However you gotta remember that cold frames aren't providing an additional heat to keep the plants warm. Here you will have season by season crop schedule from this amazing cold fame greenhouse:
early spring (February – April) – at this season you can grow vegetables like lettuce, spinach, kale, broccoli, cabbage, redishes, cauliflower,
late spring (April – May) – this time of the year is ideal to grow tomatoes, melons, corn, pumpinks, beans, eggplant, celery, peppers,
autumn – fall season is a good time to generally grow kale, lettuce, redishes, cabbage, spinach,
winter – durnig this time of the year you can grow leeks, lettuce, arugula, parsley.
Cold frame or greenhouse?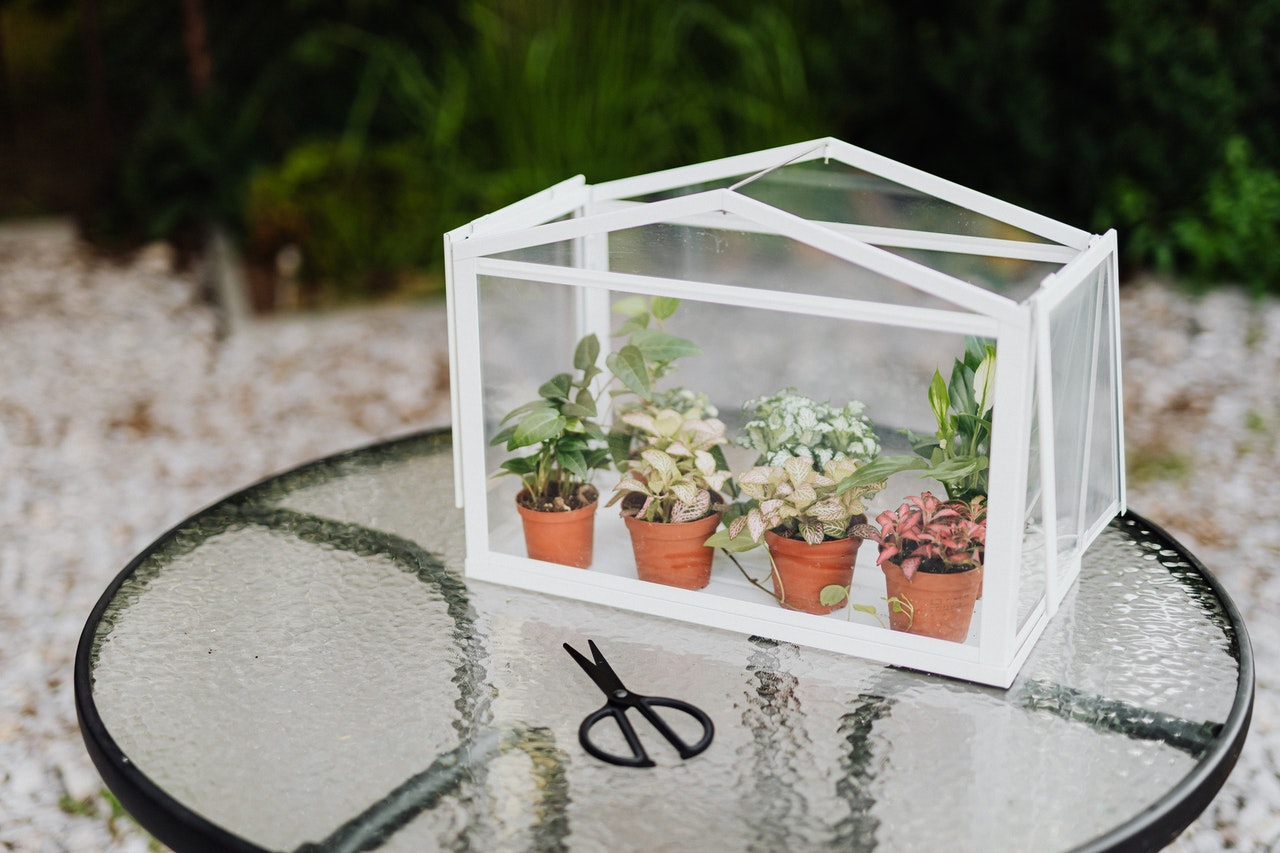 If you aren't sure of it what is it that you need, this should be very helpful for you.
One big similarity of a cold frame and greenhouse is this that both of them are enclosed structures whose most important purpose is to shelter plants and also the seedlings from winter months and its colder temperatures.
Main differance between a cold frame and tradicional greenhouse is that a cold frame is in a smaller size and also is shorter rigid structure which you can use to harden off plants. When it comes to tradicional greenhouse can be any size and may be used not only to harden off plants but also to grow off season crops.
So to sum up if you doesnt have much space are on a low budget use a cold frame with no additional cost by making it with your own hands. This will help you harden off seedlings. But if you want to grow exotic flowers, and fruits and also have more space you should go for greenhouse.
Overwintering dormant plants
Cold frame will not allow you to grow plants which are delicate durning winter season however it is still useful at colder months. Cold frame can be used as a plant prodection durning their dormancy. To do so you should partially cover cold frame to minimize the plants' exposure to sunlight.
Tips and facts
if you want to extend your growing season cold frame greenhouse is a good idea to make,
cold frame is an exellent tool to help you in gardening in cold weather or to even start warm weather seedlings,
potted plants can be also hidden under the cold frame,
cold frame greenhouse can be wooden cold frame or if you want something more modern,
cold frames are mostly used as for the frost tolerant crops in the winter months because the plants inside will be a little bit warmer inside the cold frame than outside,
thanks to the cold frame of your own you can start seeds and save yourself from buying started plants from the nursery,
sowing seeds in january will bring you harvest in march,
it is okay to put a cold frame anywhere in the garden, however the best places get south-facing sunlight for early morning sun,
be sure to cover winter root vegetables with straw – this will keep the soil from freezing – when you are storing them at winter season,
if you will want to control temperature, air circulation, light and humidity you should go for a tradiciona greenhouse,
cold frames make sure your plants are going to be ready to go in the ground when the spring starts,
you can keep vegetables like brussels sprrouts or kale safe with help of cold frames until they will be able to provide new growth,
you can make your own cold frame green house for example with use of old windows.
Conclusion
Now you know that cold frame has got many benefits like for example you can protect cool weather crops with cold frame and you can enjoy them thanks to it!
If you are out of money but still want to have your own cold frame you can even built it out of old glass window which will be an excellent transparent cover, isn't that just wonderful?
We hope that you will have a wonderful planting all year round with a bit of help of this article!